EXPERIENCE MATTERS
trusted technology Service Provider since 1995
WE'VE GOT HISTORY
Get to know us a little bit better.
With over 25 years of Audio Visual Solutions, 20+ years of Data Center Services, and being one of the first Stamford, CT companies to come to market with Managed IT Services, Cloud Computing and Cyber Security services.
amnet continues expert consulting, innovation and delivering customers with the experiences and products they deserve.

amnet Systems was founded with a focus on delivering high quality technology infrastructure solutions to businesses

Deployed numerous innovative solutions to protect data, prepare and ease concerns of companies going into the new millennium

Built a colocation center (data center hosting) in Stamford, CT

Launched the data center with multi-provider fiber connectivity and high available power distribution. Began serving colocation and managed services customers looking for remote data center hosting

Launched first generation remote IT service delivery platform based on Citrix and Microsoft technology

Developed a high-definition video conferencing and unified audio/video service offering to meet client demand for an easier way to collaborate between geographically dispersed teams

Built a multi-million dollar private cloud computing grid to meet demand for upcoming business cloud services

Launched cloud application delivery services via partnerships with Vmware, Microsoft and Citrix to deliver reliable, cost effective "per-user, per month" alternatives to the on premise model

Launched Gen2 of amnet private cloud platform which included hosted applications and platforms combined with white glove support services

Partnered with Crestron, Microsoft, Logitech, Polycom to deliver the next level of cloud based unified communications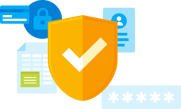 Delivered a cloud based virtual desktop that provides secure remote access to business data and applications from any user device (Mac, PC, tablet) to any location.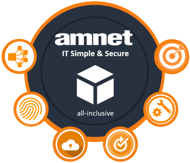 Leveraged years of experience integrating IT, unified communications and cyber security to launch IT Simple and Secure (ITSS). ITSS offers businesses an all-inclusive, purpose-built cloud based hosted application that is cost effective and easy to use

Launched an SD-WAN network service offering designed to enhance speed, reliability and security for customers connecting to cloud applications powered by Fortinet and Cloudpath.com. Launched Points of Presence (POP's) in CT and NYC

Expanded Cloudpath's network services to include PPP's in NYC, Dallas, Phoenix, Chicago

COVID presented a unique opportunity to furthur deploy what amnet spent years perfecting. Our customers worked seamlessly from home with top notch security and performance by using the amnet cloud and ITSS platforms. During 2020, amnet also launched Gen1 of amnets Cyber Protect suite

In response to a changing office space market, amnet added many new services focused on fully-integrated, easy-to-use collaboration between home and office workplaces. Expanded solutions to include the latest technology from Logitech, Poly, Zoom, Microsoft, Cisco, SpaceIQ. Added workspace efficiency platform (Teems) to meet the demand for shared office space reservation and resource management

Launched Gen2 of Cyber Protect to include Early Detection and Response (EDR). Added Security Information and Event Management (SIEM) + XDR + AI based Zero day threat detection and response. The XDR is a vendor agnostic log aggregation across endpoints, network, email, cloud apps and many other sensors making it a great future proof investment vs. single proprietary platforms. We combine the power of data from the early detection system with the Overwatch Security Operations Center (SOC) where a team of analysts have "eyes on glass" 24/7 delivering the fastest response possible to cyber threats

Looking ahead ...
amnet will be evaluating expansion opportunities for data center services to high growth regions in the US.
These targeted areas boast an influx of new businesses that would benefit from mission critical reliability of local cloud and storage solutions.
Work-Life balance is the foundation of a strong team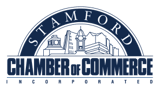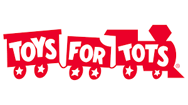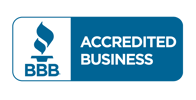 YMCA Frost Valley
Help amnet honor FV's past, support FV's present, and build for its future!
The team at FV has put together this amazing video, which encapsulates the purpose of their organization. I hope you take the few short minutes to watch as it communicates our mission beautifully, and will hopefully move you to help support it as well